Ongoing Research Studies
We have active paid studies investigating both control and patient groups.  All studies involve a screening visit prior to enrollment.  If you have questions or wish to participate, please email  "Andrew.Kayser (at) ucsf.edu"
1) Recovery after stroke in US military veterans: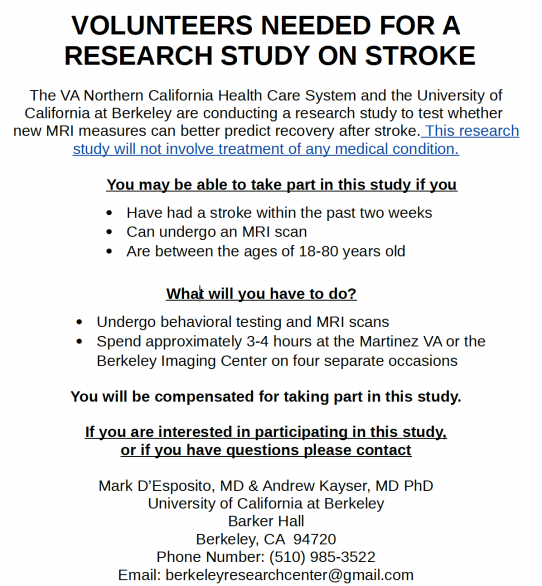 2) The brain basis of decision making: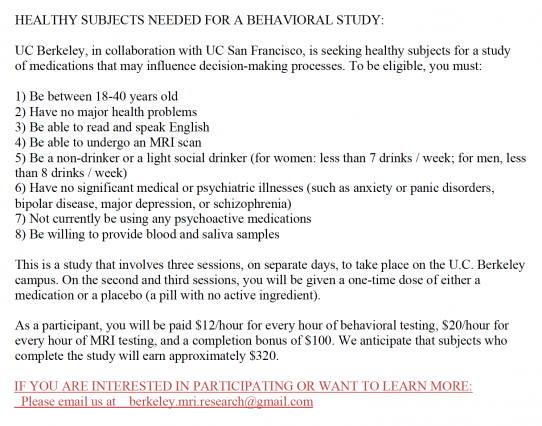 3) A behavioral study on alcohol consumption and decision making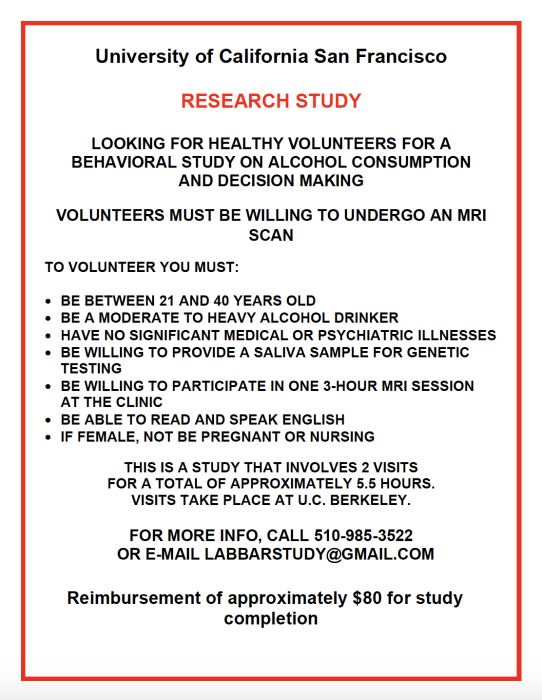 We look forward to talking to you!